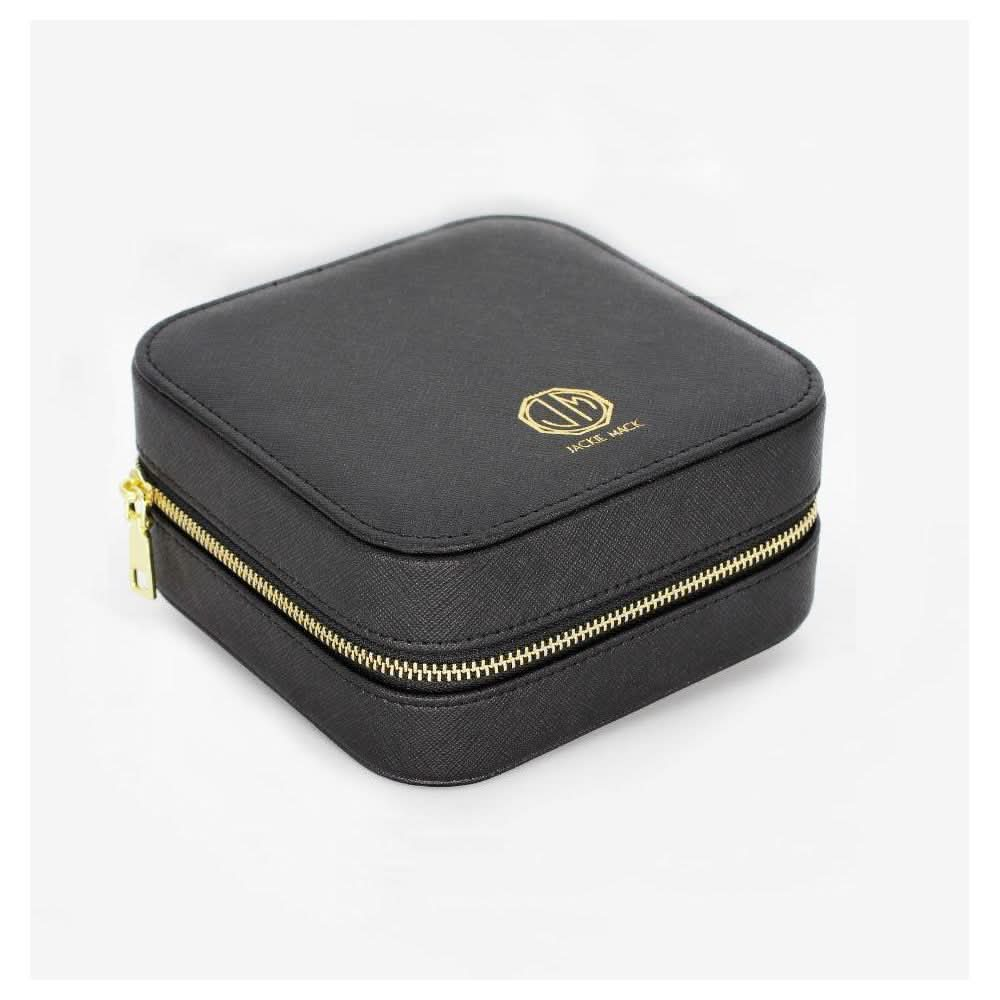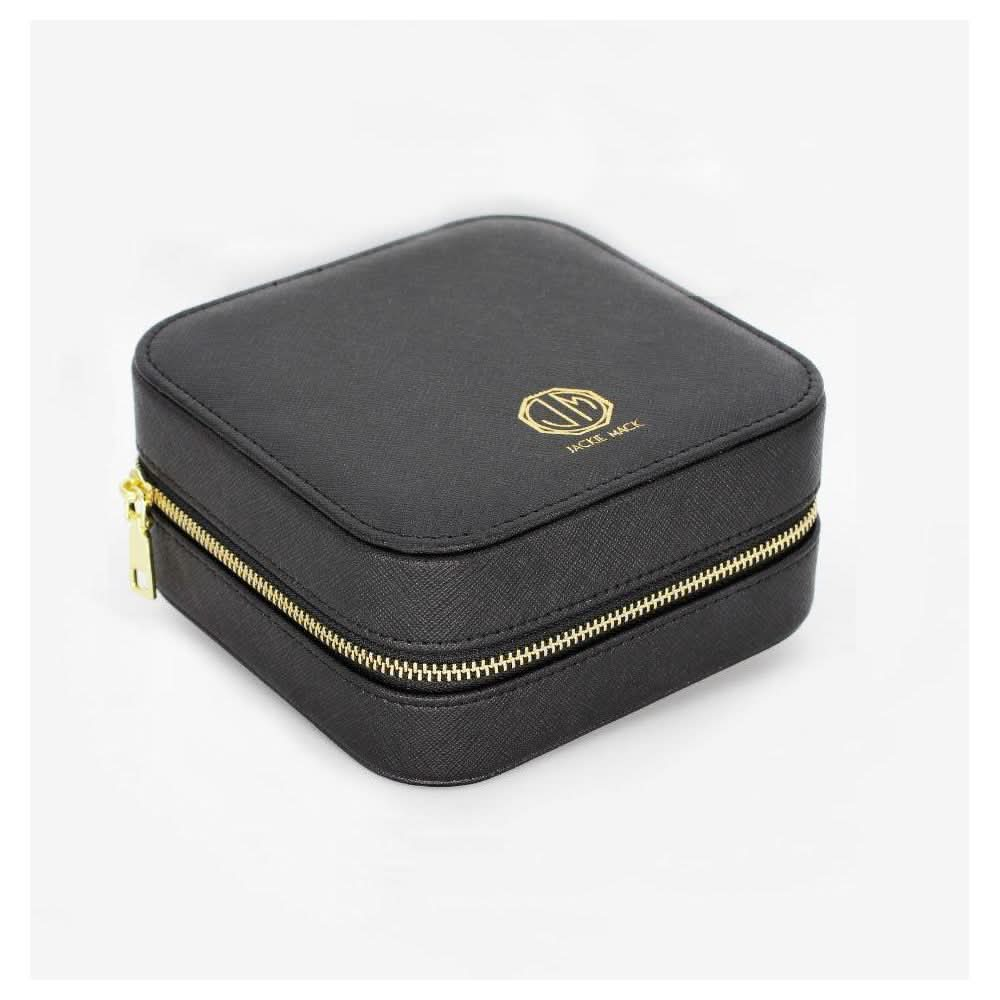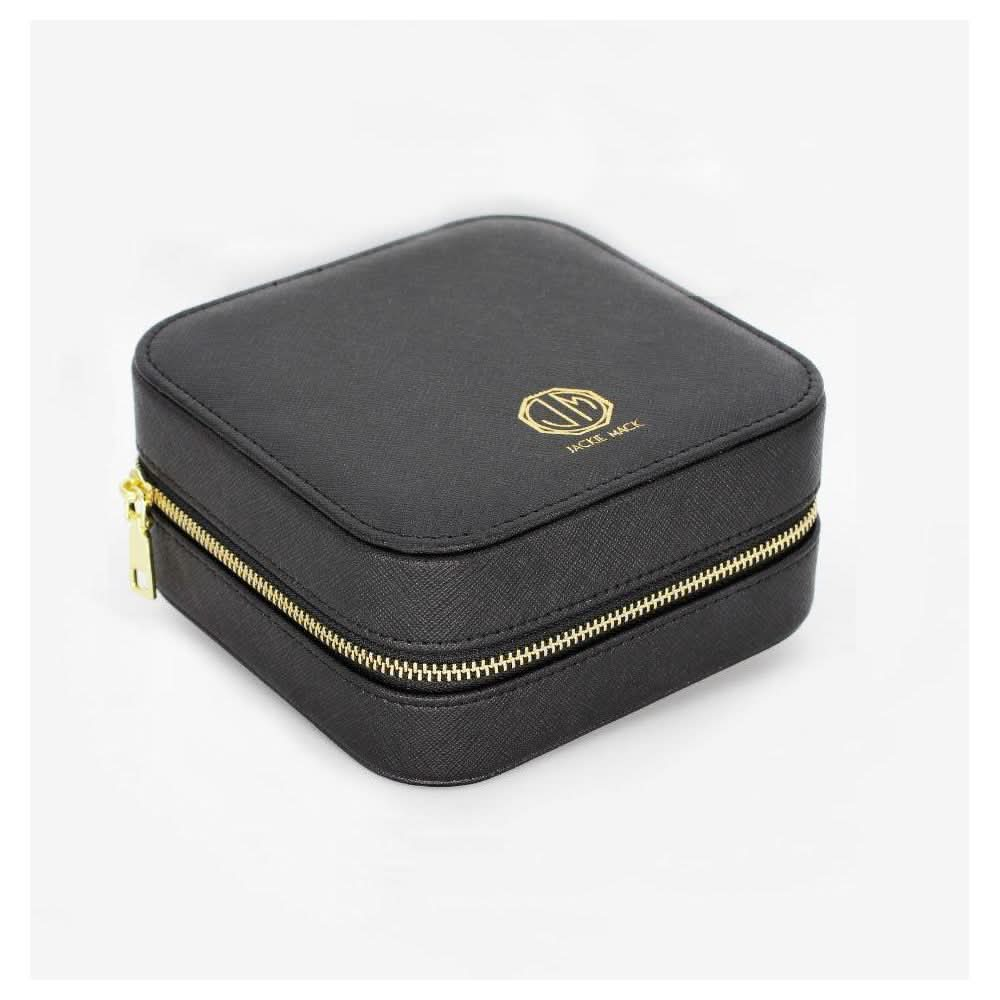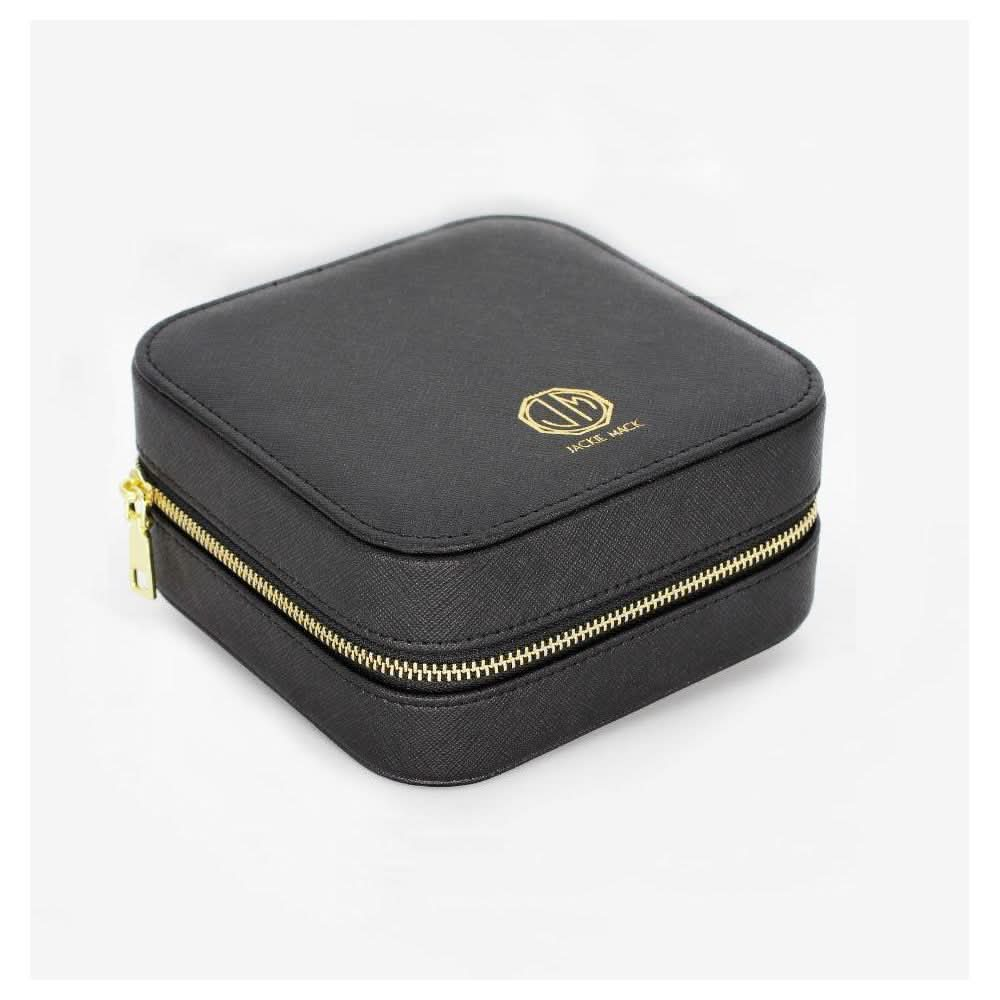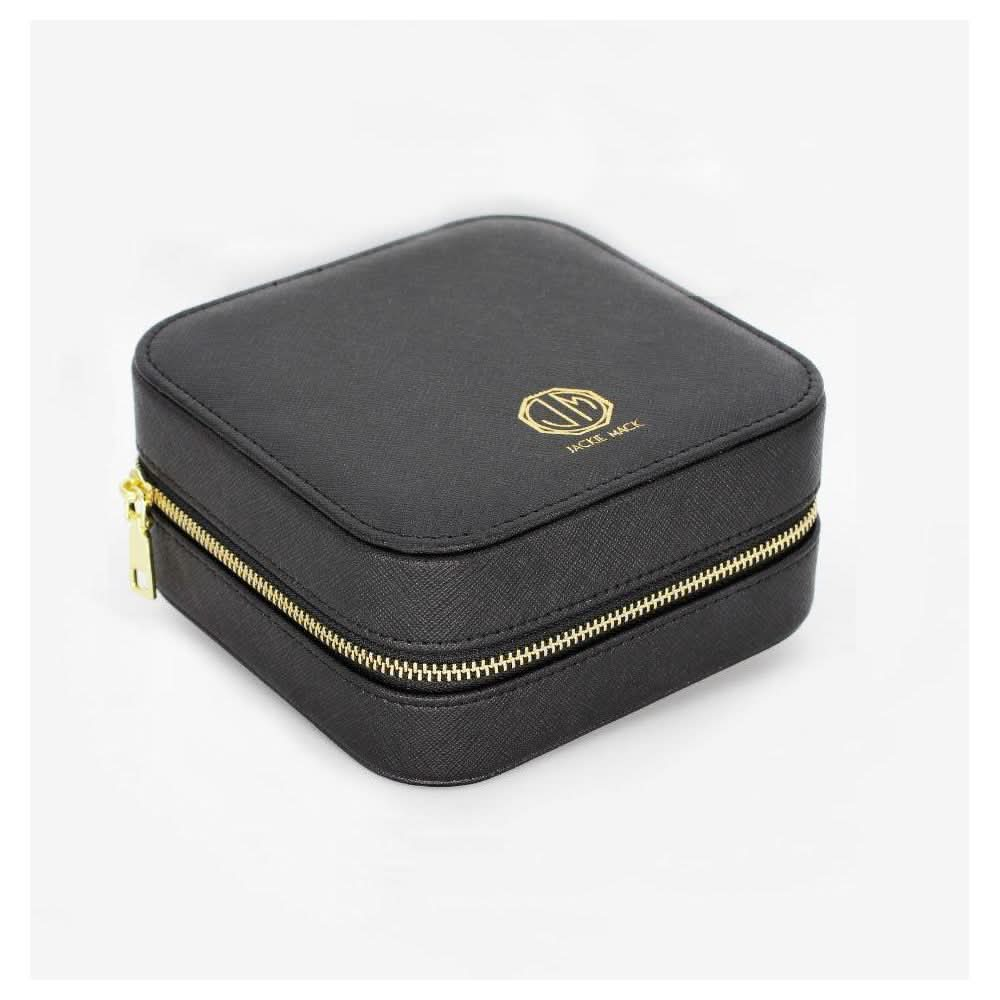 Jackie Mack Jewelry Organizer
Fit your necklaces, rings, earrings and studs, like a pro jewelry lover, in our custom, made Jackie Mack Designs jewelry organizer so you can keep them protected and in perfect order.
With a strong metallic zipper and vegan Saffiano finish leather, this stylish jewelry organizer is ideal for traveling and you will not want to leave home without it.
This jewelry holder will make your life easier, helping you keep your most loved jewelry pieces all in one place, protected and organized.
Note: This item will be 'gift-wrapped' if selected at the checkout and does not come in a custom box.
Saffiano Leather (vegan)
Exterior size 5″ x 5″ inches (12.5cm x  12.5cm)
Height: 2.5″ inches (6.5cm approx)
Microfiber interior
Gold metallic zipper
5 necklace clips
Removable strap for 6 pairs of stud earrings
Fits 7 rings
All Jackie Mack Designs jewelry is consciously crafted by manufacturers who periodically undergo a certification audit and re-certification audits by independent organizations, and are members of the Responsible Jewelry Council, ensuring living wages, ethical and environmental practices remain transparent and standards met.
Through the guidance and support of independent organizations that are membership-based like SEDEX and AMFORI, we can deliver jewelry with a conscience that aligns with our values.